Our Partnerships
We work with outstanding local partners to deliver a world-class offer to schools. Our coalition of expertise is growing.
Part of the Brooke Weston Trust family
Northamptonshire Teaching School Hub was designated by the DfE as a centre of excellence for teacher development in Northamptonshire with Brooke Weston Academy named as the lead school.
Northamptonshire Teaching School Hub and Brooke Weston Academy are part of the Brooke Weston Trust (BWT) family. BWT is a multi- academy trust in the East Midlands and our mission is to transform educational performance across our communities.
National partners
Teach First
We have collaborated with experts in evidence and research led training with over 15 years' experience, Teach First, to deliver a three-year training route to trainees through our SCITT and Early Career Framework, helping teachers get better, faster.
Ambition Institute
We are delighted to partner with education charity Ambition Institute to deliver the new suite of National Professional Qualifications.
Northamptonshire experts
Northamptonshire teaching school works in partnership with other training hubs, schools and expert delivery teams across the county, to deliver world-class development with a local context. We have harnessed the experience and local knowledge to continue to build strong and trusted networks across our community.
Our strategic group

Strategic Group Members
Andy Burns, Brooke Weston Trust
Julia Kedwoods, Northampton Primary Academy Trust
Gemma Marks, Northamptonshire Teaching School Hub
Richard Bernard, Headteacher at Northampton School for Boys
Cristina Taboda-Naya, Headteacher at Northampton School for Girls
Felicity Dewsbury, Head of Pen Green Research Base
Catherine Underwood, Director of Sponne School
Julian Brown, University of Northampton
Steve Roddy, Director of Learn-AT Teaching School and Associate Research School
Expert delivery partners
Early Career Framework (ECF) delivery partners
5Wells Development Centre - Primary & secondary experts
Pen Green - Early Years experts
Northampton Primary Academy Trust (NPAT) - Primary Experts
Brooke Weston Trust - Primary, Secondary & SEND experts
Northampton School for Boys - Primary, Secondary & SEND experts
Swan Training Alliance - Primary, Secondary experts
National Professional Qualification (NPQ) delivery partners
5Wells Development Centre
Northampton Primary Academy Trust (NPAT)
Brooke Weston Trust
Northampton School for Boys
Northampton School for Girls
Swan Training Alliance
Curriculum and research hubs
Subject, curriculum & research hub partners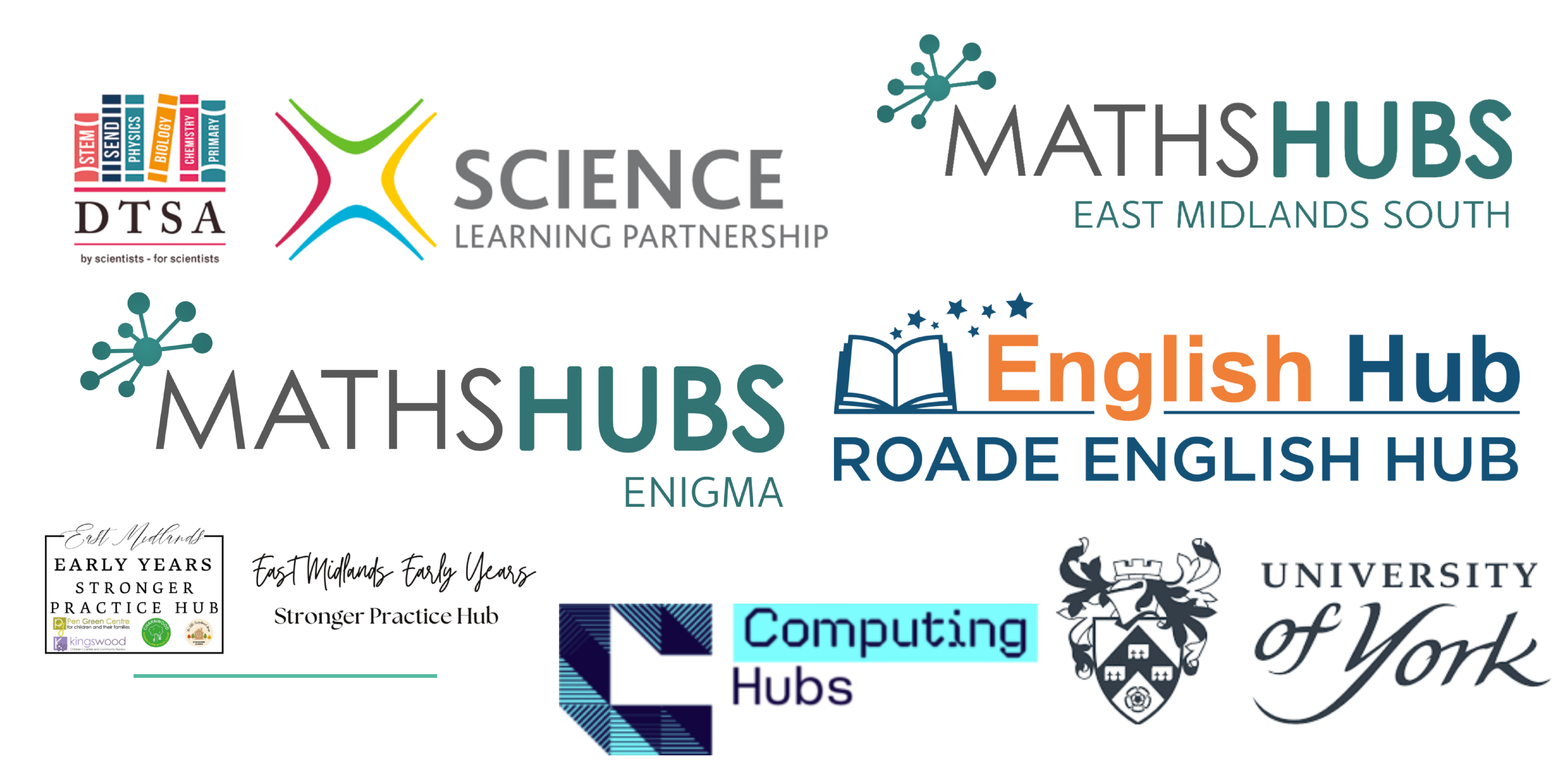 Learn-At Reseach School
Enigma Maths Hub
Roade English Hub
EMS Maths Hub
East Midlands Early Years Stronger Practice Hub (Pen Green)
Northamptonshire Computing Hub
National Centre for Computing Education East Midlands (NCCE)
Science Learning Partnership - DTSA
Language-Driven Pedagogy - MFL Centre for Excellence