How to apply
The deadline to register for Autumn 2023 NPQs is 9am on September 13th 2023. Register here...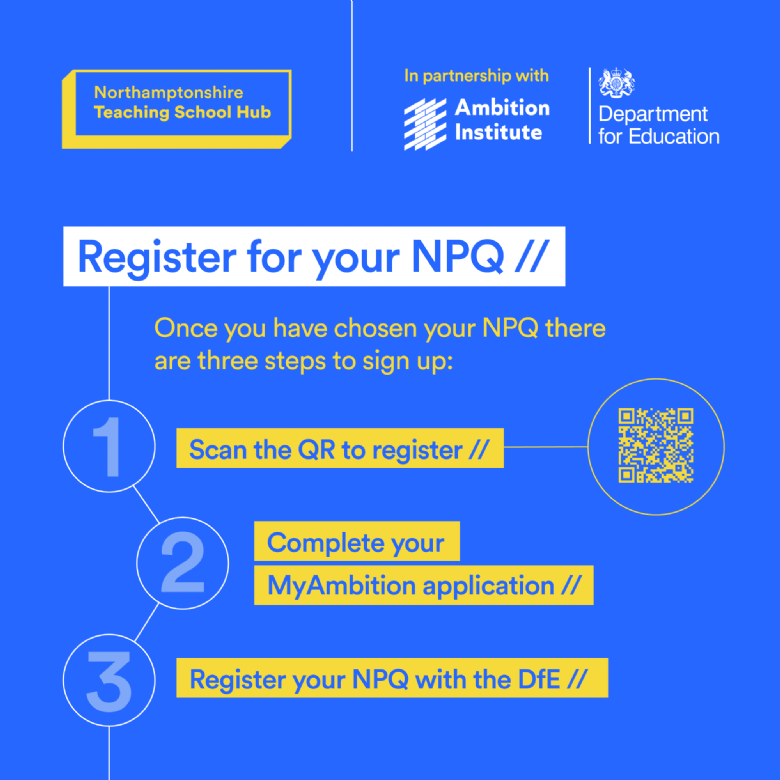 The registration process:
Register your interest with NTSH (We will load your details and trigger your application via the My Ambition portal. Look out for an email!)
Complete your NPQ application (your invitation will be sent via MyAmbition)
Register your NPQ on the DfE
If you have any questions, email npq@northantstshub.org and a member of our team will be in touch with next steps.
If you are a Brooke Weston Trust school, please ensure that your applications are made via your teaching and learning lead.