Change lives: train to teach with SCITT (PGCE, QTS)
Change lives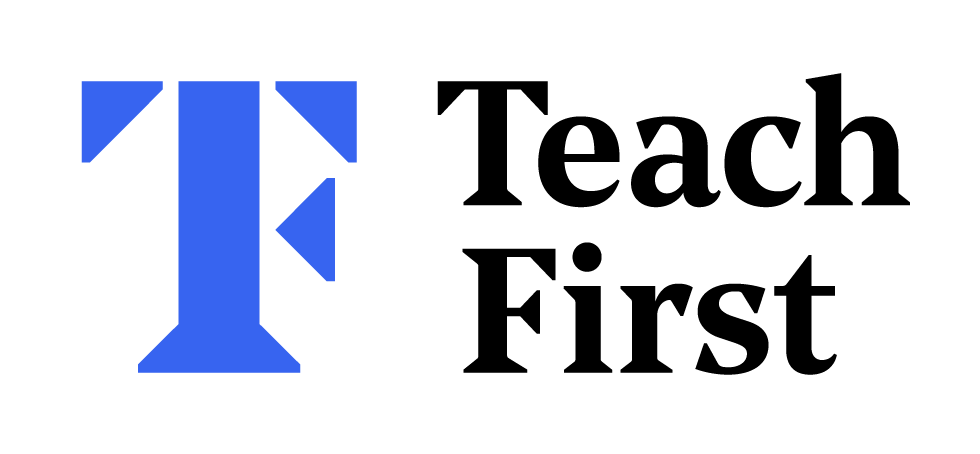 Located in North Northamptonshire, Northamptonshire Teaching School Hub is partnered with 'Outstanding' SCITT provider Teach First.
The programme is ideal for people who are eager to learn on the job and make a difference in their community from day one. As a trainee, you'll spend a majority of the week interacting with pupils and working as a member of teaching staff in a school local to you.
Our Hub is based at our 'Outstanding' lead school, Brooke Weston Academy, we have partnered with a network of placement schools from across Northamptonshire including Corby, Kettering, Wellingborough and Northampton areas.
There can be few things as rewarding as making a tangible difference in shaping the lives of young people, inspiring and mentoring them to become the best they can be. If you want to become a teacher and have a real impact every day, this programme is for you.
School-Centred Initial Teacher Training (SCITT).
The School-Centred Initial Teacher Training (SCITT) programme is a one year teacher-training course which enables you to train and develop your skills in the classroom.
Our research-led programme is designed to give you plenty of practical experience as well as subject-specific training and a deep understanding of effective teaching methods.
You'll be in the classroom from September 2023 and will benefit from the support of a trained mentor throughout your training.
At the end of our programme, you'll be awarded qualified teacher status (QTS) and postgraduate certificate in education (PGCE) from Sheffield Hallam University.
Why train with NTSH?
We have adopted the 2024 standards for ITT a year early, giving you an evidence-based curriculum and extra mentor support
We'll pay your fees (T&Cs apply)
We are partnered with Ofsted 'Outstanding' provider Teach First and are based at an Outstanding school Brooke Weston Academy
We are a centre of excellence for teacher development in Northamptonshire, supporting 330 schools to keep getting better.
How does the programme work?
Specialised training
Before you enter the classroom, we'll give you two weeks of intensive training focused on core areas such as behaviour management and planning. You will also have a further two weeks of intensive training later in the year. Once you start your placement, you will have weekly training sessions, designed by Teach First's expert curriculum designers, and sequenced to ensure focus on the areas of teaching that are most relevant to that point in the academic year.
You will take part in six modules across the year - one per half term. In each module you will have self-directed study sessions, live seminars and time to collaborate with other trainees within your placement teaching school hub.
Your self-directed study session will cover a comprehensive range of topics:
Subject knowledge and pedagogy
An inclusive classroom environment
Effective inclusive teaching
Planning and curriculum
Assessment
Live seminars will be held for each module and are tailored to whether the trainee is specialising in primary or secondary education. Each module will also include a full day conference which will focus on a combination of core curriculum and subject or phase specific content. The conferences also provide a great opportunity to meet other trainees on the programme.
Classroom based learning
By choosing our programme, you will benefit from hands-on experience at two or more schools and learn from experienced teaching professionals. Our curriculum focuses on supporting you to put learning into practice and places you in school four days a week from early September until the end of the summer term.
Our programme also includes a six-week placement in a second educational setting later in the year to make sure that you qualify with broad teaching experience. Subjects offered can vary. Please check our website for details of courses available in your area.
Mentoring and support
You'll be eased into teaching by shadowing other teachers, before leading your own lessons with guidance from more experienced colleagues. You'll work with a range of skilled and knowledgeable subject-specific mentors. Your subject mentor will meet with you regularly to give you guidance. Your lead mentor will deliver your training and oversee your progress throughout the year.
Your mentor also receives support and training from Teach First and us to ensure that they are briefed on the latest research and can tailor their coaching to suit your needs.
What subjects are offered?
Our 2023 - 2024 training programme is open for English, Maths, Geography and History.
When does the programme start?
You'll start your programme in September 2023 and complete the training in July 2024.
Who can enrol in the programme / am I eligible to apply for this programme?
Anyone who is interested in getting into teaching - whether you're a graduate, existing school staff, looking to change careers – and are based in our local area.
All entrants must hold a bachelor's degree from a United Kingdom higher education institution or equivalent qualification. We are happy to receive applications from candidates in their final year of study.
Why are we partnering with Teach First?
We're working in partnership with Teach First to deliver our School-Centred Initial Teacher Training (SCITT) programme.
With 20 years' experience as the largest Initial Teacher Training provider in the country, they have worked with a range of educational experts and school leaders to develop this high quality, research-led programme.
Teach First's mission is to make our education system work for every child. We help people develop into inspiring teachers, supporting them every step of the way as they discover their potential. For nearly two decades, Teach First has been training teachers in low-income areas across the country who have had an exceptional impact on their pupils.
What are the programme benefits?
Trainees will benefit from:
A structured one-year programme of training and support
Online and face-to-face training modules
Access to expert training materials
An experienced mentor
The opportunity to train in a school local to you
What qualifications will I receive?
When you complete your training, you will be awarded qualified teacher status (QTS) by Teach First.
You'll also achieve your postgraduate certificate in education (PGCE) from Teach First's partner university meaning you'll have a 60 credit Master's level certificate in the study of education.